With this informative and entertaining series of twelve 20-minute training videos, help your board members bring stronger leadership and value to their individual and collective roles.
Do you want your board to be more effective?
Are you seeking expert guidance to improve your board's governing skills and capacity?
Do you want to ensure no one's time is wasted in board meetings?
This video series is for YOU.
Each 20-minute segment delves into the common – and not so common – challenges that arise in volunteer boards, including:
Defining purpose
Fiscal responsibility
Creating lasting impact
Watch a preview of the video series: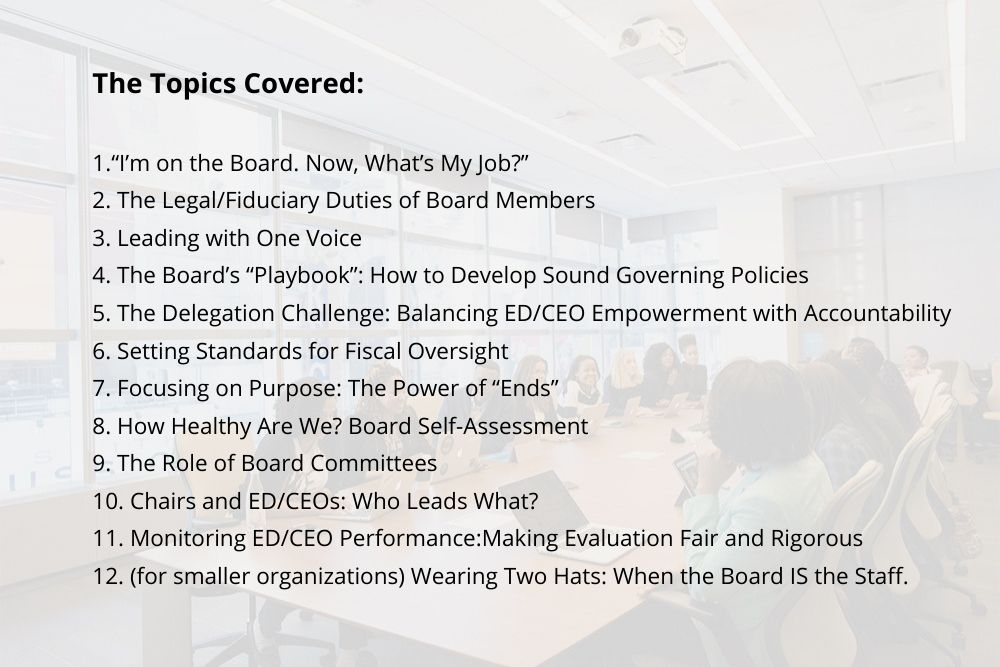 Bill Charney, a renowned board leadership advisor, author and worldwide speaker, is author and presenter in this dynamic series.
Bill is widely recognized as one of North America's foremost authorities on board leadership and Policy Governance. His primary focus is helping individual boards clarify their expectations, roles and accountability to proactively establish performance standards for the organizations they lead.
---
Get On-Demand Access for a Year
Charney Associates is pleased to offer exceptional value by offering group subscriptions to boards of directors. When your board subscribes, each member receives their own personal access to the videos.
With a subscription, videos are available on-demand 24/7 for 12 months. Users can stream the videos in any sequence they choose.